Eliminate the Hassle of Taking Multiple Medications.
From our specialized packaging, to refill reminders, we do our best to make sure managing medications is simple.
Medicine Made Easy®
Never fill a pill box again.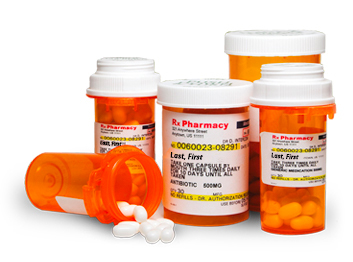 The Challenge
It is very challenging managing multiple medications for yourself or a loved one. Making multiple trips to the pharmacy. Sorting and filling your pill boxes. Keeping track what needs to be taken. There is an easier way...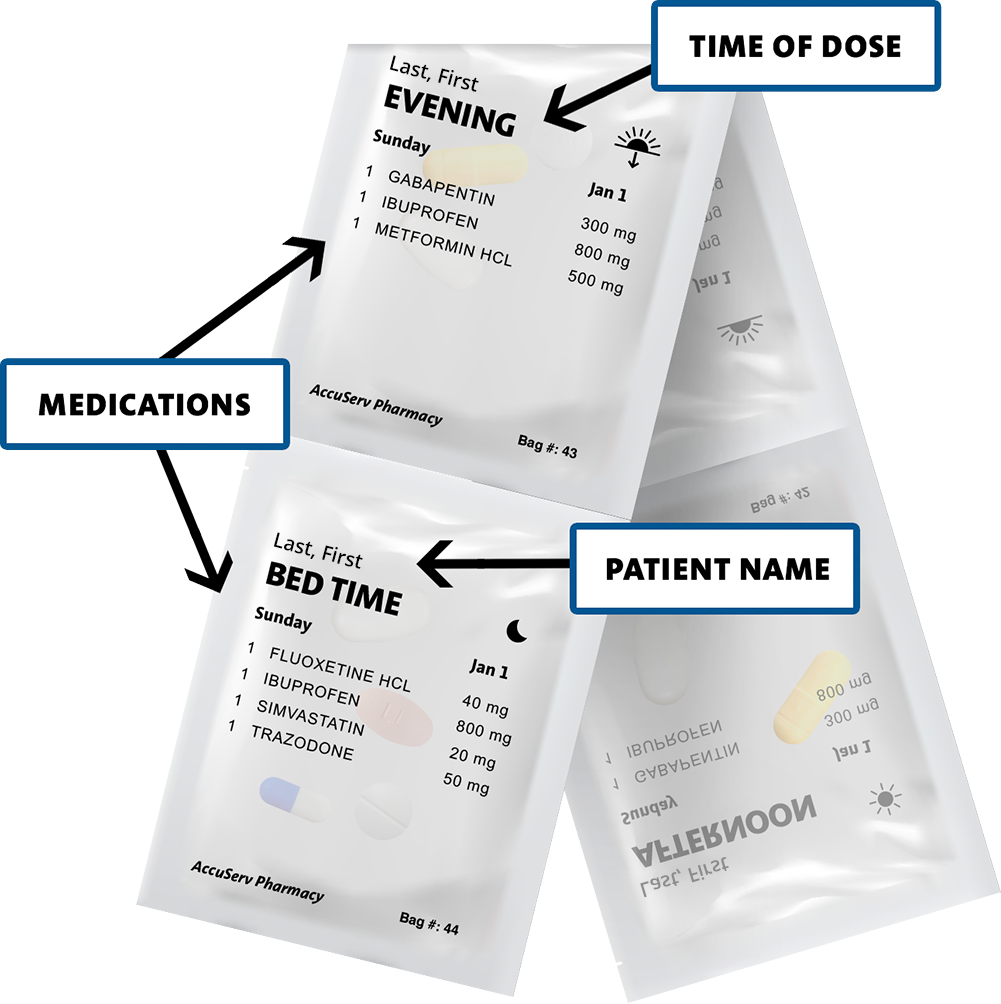 Our Solution
AccuServ provides an easier and safer way than filling pill boxes. Your medications will be delivered to you each month in the AccuPac®, your pills come pre-sorted based on the time of day you take them. You will get The Right Dose at the Right Time, Every Time.
The Benefits
A simpler, safer way to manage medications
You only pay your co-pays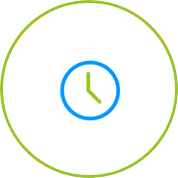 Never Miss a Dose
Our pharmacists automatically schedule your refills, so you'll always have your medications when you need them.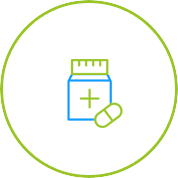 We Manage Your Prescriptions
Your doctors send new prescriptions directly to AccuServ Pharmacy®, we manage your refills for you.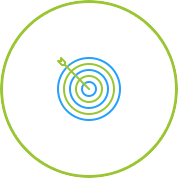 Complete Accuracy
We use an automated dispensing system with multiple checks by the pharmacist to ensure complete accuracy.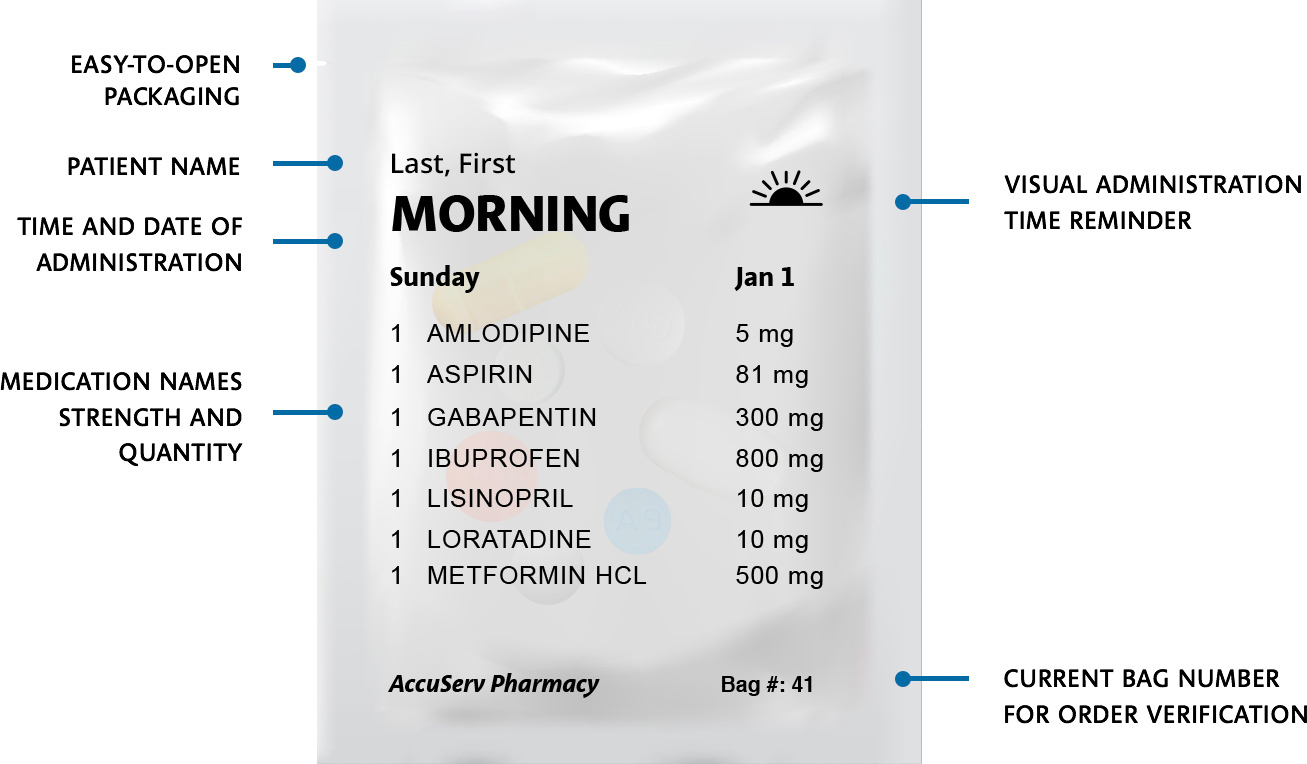 Our Convenient AccuPac® Packaging
Your pills come pre-sorted based on when you take them throughout the day. Each packet is clearly labeled with the medication names and the time you are to take them.
Your Medications Delivered at No Additional Cost.
You Only Pay Your Copays.
Patient Reviews
"AccuPac® is super easy for my mother to use. I no longer have to worry if she has been taking her medications."
"AccuPac® has made my life much easier, I no longer worry if I took my medications each day. I also love the convenience!"
Gerald and Mildred

Long Time Patients
"I want to say thank you for the great customer service. Your staff is wonderful and very friendly."
AccuPac® Prescription Label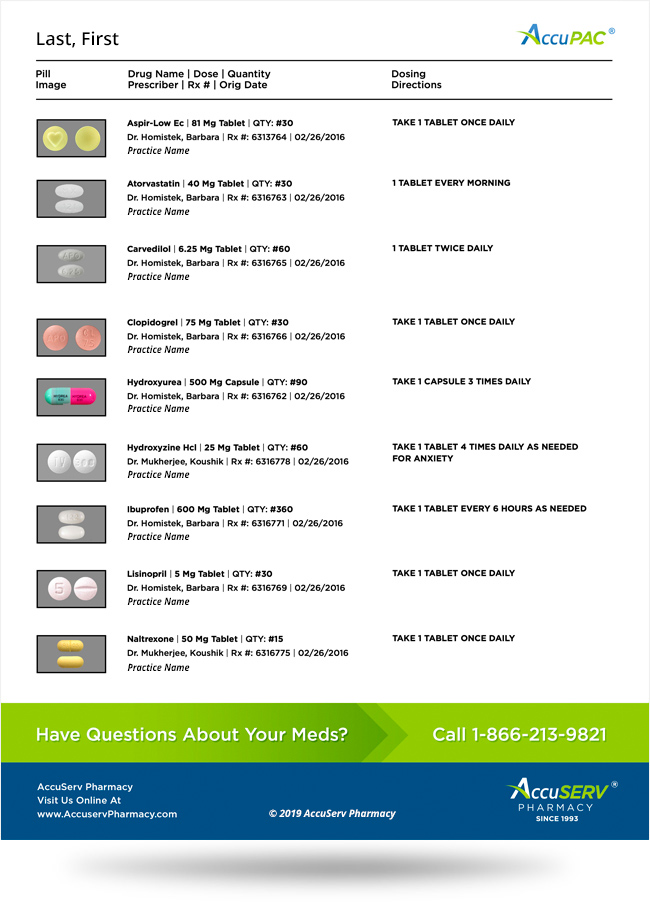 Your AccuPac® arrives with one easy-to-read label 
that includes an image of each medication and dosing directions.