Make Your Patient's Medication Management Easy.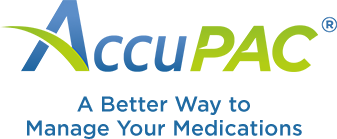 AccuPac® is the Solution for Multiple Medications
AccuServ Pharmacy® is offering your patients our AccuPac® packaging, which allows patients and family caregivers a simple way to manage even complex medication regimens with confidence.
Your Patient's Medications Delivered at No Additional Cost
AccuPac® is your solution! All medications for one administration time are contained in easy-to-open packets eliminating the need for cumbersome vials and pill boxes.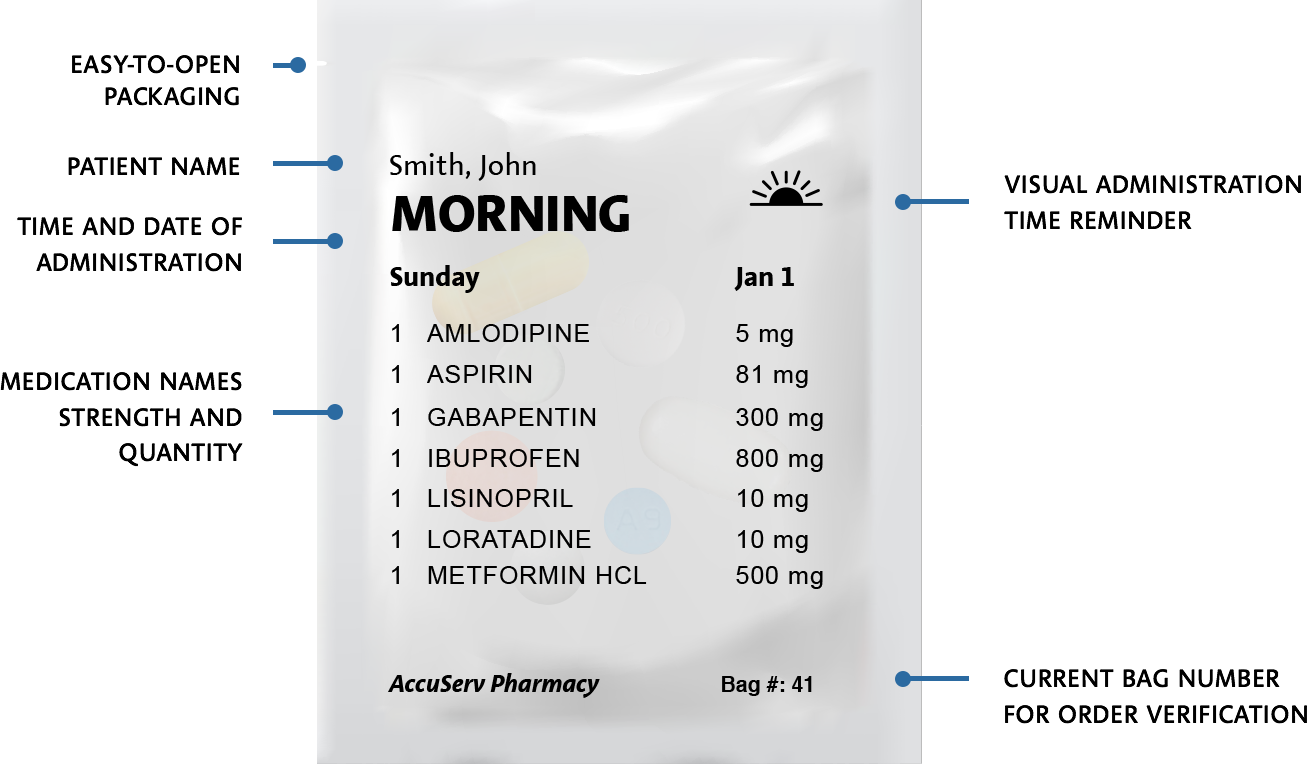 The Right Dose at the Right Time,
Every Time.
AccuServ Pharmacy® is offering your patients our AccuPac® packaging. Your patient's medications will come pre-sorted based on the time of day they are to be taken. Each packet is clearly labeled with the medication names and the time of dose. Taking your medications has never been easier!
Getting Started is Easy!
We Transfer Their Prescriptions
We Set Their Start Date
We Send Their Medications!
Patients and Caregivers Now Have a Simple Way to Manage Even Complex Medication Regimens with Confidence.
Whether your patients are dealing with an illness or chronic condition, it's important to have a support team. Your AccuServ team includes our trained Pharmacists and Patient Care Advocates dedicated to making your life easier. Together, they will work closely with you to learn your unique needs and expertly help you navigate the complex healthcare landscape.
Complete Accuracy.
We use an automated dispensing system with multiple checks by the pharmacist to ensure complete accuracy.
Never Miss a Dose.
Our pharmacists automatically schedule their refills, so you'll always have their medications when you need them.
Their Medications Delivered
at No Additional Cost
Your patients will have AccuPac® delivered to their doorstep each month and stop using pill organization techniques that don't work. This means better adherence and more accurate medication management.