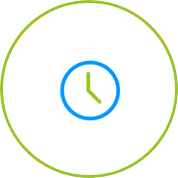 How It Works
No more waiting! AccuServ will notify your office within 2 hours of receiving a referral whether the referral has been accepted or it will need to be transferred to another pharmacy. After contacting your office, AccuServ will initiate the prior authorization.
Prior Authorization Services
You can count on AccuServ to help your patients get access to the medications they need while reducing the administrative burdens to your office. Our pharmacist-led team will manage your prior authorizations saving your valuable office time. They work directly with the insurance company allowing you to do what you do best, caring for your patients.