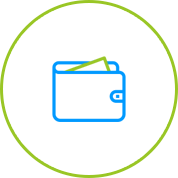 AccuServ's Mission has always been to improve the lives of our patients while ensuring that they can get access to the medications they need.
AccuServ's Patient Care Advocates work with drug manufacturers and non-profit organizations to find our patients the lowest possible copays. We believe in assisting our patients when they need it most, and that personal finances should not hinder proper care.
If you need additional assistance, please click contact us below or call and talk to your Patient Care Advocate at (866) 213-9821.