Dedicated to Serving You
AccuServ is a full service accredited specialty pharmacy focused on putting patients first by providing the highest quality pharmacy services. We partner with you and your doctors to provide expert advice, compassionate care, simplified medication management, and advanced pharmaceutical treatments.
A Pharmacy You Can Depend On
See what a high level of service means to you.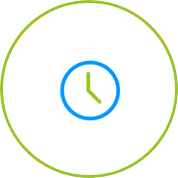 Care Starts Within 2 Hours
Currently, patients and doctors may wait days to find out if a specialty pharmacy can fill a prescription. With AccuServ, Care Starts Within 2 Hours. We close the communication gap between doctors, patients, and insurance companies to get answers quickly. Doctors' offices and their referred patients will know within 2 hours if the prescription is accepted by our pharmacy. This is just one way we make sure you are getting the prompt service you deserve.
We're Your New Healthcare Support Team
Whether you're dealing with an illness or chronic condition, it's important to have a support team. Your AccuServ team includes our trained Pharmacists and Patient Care Advocates dedicated to making your life easier. Together, they will work closely with you to learn your unique needs and expertly help you navigate the complex healthcare landscape.
Care Starts Within 2 Hours
Single Point of Contact
24/7 Patient Support
Medications When You Need Them
Our Services are Tailored to Your Needs
We don't just make your experience at the pharmacy better; we also make the way you handle your medication a breeze!
Shouldn't Managing Your Medication Be Simple?
The Right Dose at the Right Time, Every Time.
AccuServ Pharmacy® is offering your patients our AccuPac® packaging. Your patient's medications will come pre-sorted based on the time of day they are to be taken. Each packet is clearly labeled with the medication names and the time of dose. Taking your medications has never been easier!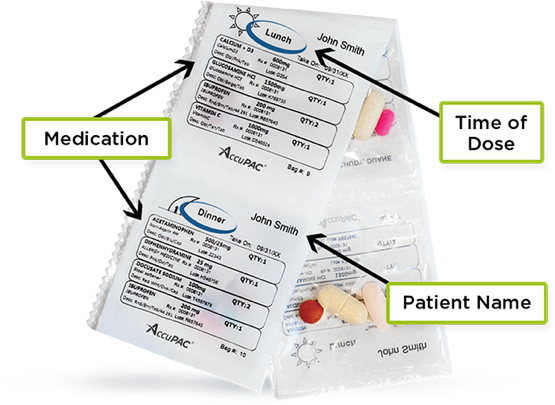 How Can AccuPac® Make Your Life Easier?
A Simpler, Safer Way to Manage Medications.
Easy-to-use Packaging.
No Additional Charges.
No Pill Boxes to Fill.
No Trips to the Pharmacy.
You Only Pay Your co-pays.
Looking for Personal Service and Easy Medication Management?
AccuServ Pharmacy® Has You Covered.