Specialty Care
Is Our Mission
We Make Your Life Easier
AccuServ Pharmacy® alleviates the burden of administrative tasks to make it easier for you to focus on what you do best — caring for patients. Our clinically trained staff works directly with yours, coordinating our efforts to ensure patients get the best possible healthcare experience.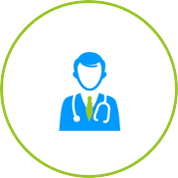 Our Expert Pharmacists Are at Your Service
We help those facing sudden or chronic illnesses navigate the healthcare system with specialty services, 24/7 clinical support, and our convenient AccuPac®.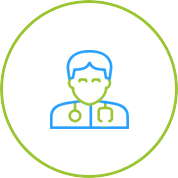 Single Point of Contact
You will have a single point of contact when working with our pharmacy. This allows you to have one person you can count on, who is there to answer your questions. This consistency is vital to the continuity of service, efficiency, and helps to minimize errors. It allows you to have one person you can rely on, who is accountable to your office. We are your Partner in Health!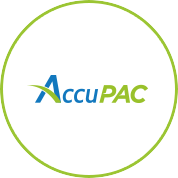 High Patient Adherence
From our specialized packaging to refill reminders, we do our best to make sure staying on treatment is simple. At AccuServ, we help make it easier for patients to take the right medication, at the right time, every time. Our exceptional patient communications and tools help keep patients on track. AccuPac® packaging provides our patients and family caregivers with a simple way to manage even complex medication regimens with confidence.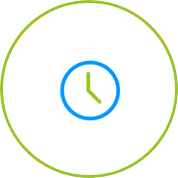 Care Starts Within 2 Hours
Currently, patients and doctors may wait days to find out if a specialty pharmacy can fill a prescription. With AccuServ, Care Starts Within 2 Hours. We close the communication gap between doctors, patients, and insurance companies to get answers quickly. Doctors' offices and their referred patients will know within 2 hours if the prescription is accepted by our pharmacy. This is just one way we make sure you are getting the prompt service you deserve.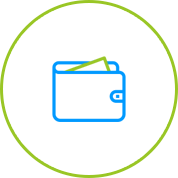 Prior Authorization and Copay Assistance
AccuServ helps patients get access to the medications they need while reducing the administrative burdens to your office. We will manage your prior authorizations, saving your office valuable time. We work with drug manufacturers and non-profit organizations to find your patients the lowest possible copays. We believe in assisting our patients when they need it most, and that personal finances should not hinder proper care.
A Partner You Can Depend On
Easing Your Burden of Administrative Tasks is Our Job
No-Cost Provider Portal
for Easy Patient Management
AccuServ's Provider Portal is designed to make managing your practice simple and efficient. You can focus on serving your patients, while the portal tracks every step of the process.
Key Benefit #1
Advanced Rx Status Tracking
Search, filter, and sort Rx Status information with our easy to use interface. Instant access to this important patient information means that you'll always be a few clicks away from the data you need.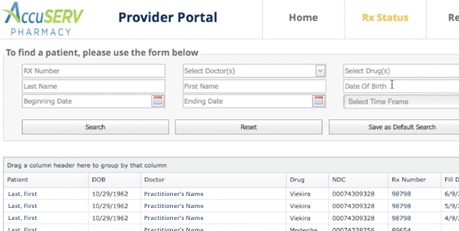 ---
Key Benefit #2
View High-Level Custom Data
Your Provider Portal dashboard includes real-time information that will allow you and your partners to always have access to up-to-the-second data.
Feel confident that your patient information is always accurate and up-to-date and get the info you need with our customizable reports.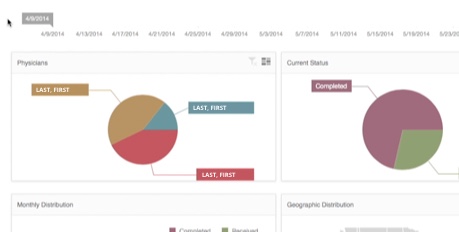 ---
Key Benefit #3
Patient Management Made Easy
Access important information and manage patient profiles, by uploading notes and documents to specific records. Tag and browse notes, and documents by type, to ensure your data is always easy to find. Customize your sort fields with drag-and-drop group headers for instant patient organization.
Customize your sort fields with drag-and-drop group headers for instant patient organization.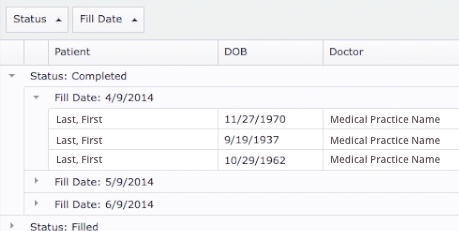 ---
Many More Wonderful Features!