Improve Compliance and Patient Satisfaction With AccuServ Pharmacy®
Hassle-Free Pharmacy Experience
Our core services are built to make you and your patient's lives easier.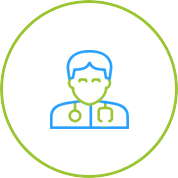 Your Single Point of Contact
You will have a single point of contact when working with our pharmacy. This allows you to have one person you can count on, who is there to answer your questions. We partner with you and your patients to provide expert advice, compassionate care, simplified medication management, and advanced pharmaceutical treatments. We Are Your Partner in Health!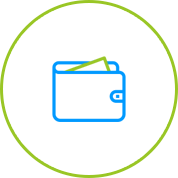 Prior Authorization and Copay Assistance
AccuServ helps patients get access to the medications they need while reducing the administrative burdens to your office. We will manage your prior authorizations, saving your office valuable time. We work with drug manufacturers and non-profit organizations to find your patients the lowest possible copays. We believe in assisting our patients when they need it most, and that personal finances should not hinder proper care.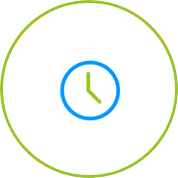 Care Starts Within 2 Hours
Currently, patients and doctors may wait days to find out if a specialty pharmacy can fill a prescription. With AccuServ, Care Starts Within 2 Hours. We close the communication gap between doctors, patients, and insurance companies to get answers quickly. Doctors' offices and their referred patients will know within 2 hours if the prescription is accepted by our pharmacy. This is just one way we make sure you are getting the prompt service you deserve.
Patient Compliance Isn't Just a Concern,
It's a Health Risk.
The number one problem in treating health conditions today is patients' failure to take prescription medications correctly, regardless of patient age.
The Right Dose at the Right Time, Every Time.
Their pills come pre-sorted based on the time of day you take them. Each packet is clearly labeled with the medication names and time of dose. Taking their medications has never been easier!
Our Pharmacy Team Takes Care of Everything.
We transfer their prescriptions.
We set their start date.
We send their medications.
Complete Accuracy.
We use an automated dispensing system with multiple checks by the pharmacist to ensure complete accuracy.
Never Miss a Dose.
Our pharmacists automatically schedule their refills, so you'll always have their medications when you need them.
Their Medications Delivered
at No Additional Cost
Your patients will have AccuPac® delivered to their doorstep each month and no longer need to use pill organization techniques that don't work. This means better adherence and more accurate medication management.