Experience the Difference
AccuServ's Provider Portal is designed to make managing your practice simple and efficient. You can focus on serving your patients while the Portal tracks every step of the process.
Gain Access to AccuServ's Provider Portal
Simply fill in your information and your local AccuServ account representative
will be in touch to complete your registration.
Already Have Access?
If you're already a member of our Provider Portal, you can access your account by visiting your portal.
Advanced Rx Status Tracking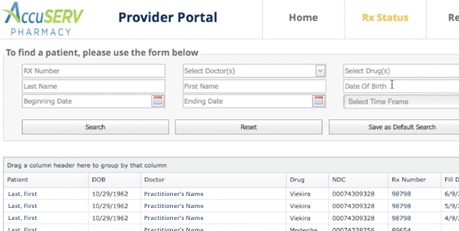 Search, filter, and sort Rx Status information with our easy to use interface. Instant access to this important patient information means that you'll always be a few clicks away from the data you need.
---
View High-Level Custom Data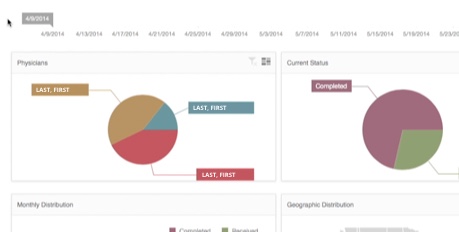 Your Provider Portal dashboard includes real-time information that will allow you and your partners to always have access to up-to-the-second data.
Feel confident that your patient information is always accurate and up-to-date and get the info you need with our customizable reports.
---
Patient Management Made Easy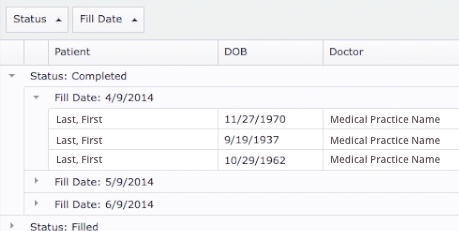 Access important information data and manage patient profiles by uploading notes and documents to specific records. Tag and browse notes and documents by types to ensure your data is always easy to find.
Customize your sort fields with drag-and-drop group headers for instant patient organization.